Play as any ped (BC7 Mod)
Tools:
BC7Mod
&
Cleo Library
Tutorial author:
FunGt
This tutorial explains how to turn CJ into any other PED of San Andreas. This
Peds ID List
combined to peds.ide file may be very useful to know which ped we want to replace.
Install cleo library and BC7 Mod.
(optional) Download and install a skin mod that replaces a ped.
Run the game and press F5 to open the menu, then choose Player options>Skin changer.
Choose a ped category.
Once in a category, press N and B to scan all the peds.
Select the skin with RSHIFT.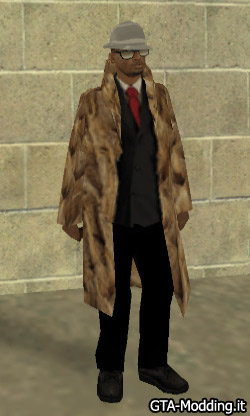 Advertisements