About us
This website has born nearly the end of 2007 from an idea of
Davide V.
aka FunGt, an italian Computer Engineer. I wanted to create a website focused only on GTA modding, so I started to build my website on a free domain space provided by Altervista.org, an italian website that offers free third level domains. Once the layout and the contents were created I decided to move on my own domain and I officially registered www.GTA-Modding.it on
November 9th of 2007
. The beginning goal of the website was only about containing italian tutorials about GTA modding, because I wanted to share my knowledge that I obtained after years of tweaks and tests. So I started to write down a lot of tutorials, but I had not expected a problem: I needed a download area to contain all the modding programs and tools, divided by categories. So I installed PafileDB to create a file database and I uploaded all the most important programs. Then I made a forum to let people ask me questions, but at the beginning it was not so active... maybe my tutorials were clear enough. To increase the traffic of the website I advertised it a bit on the most famous italian GTA website, such as GTA-Series.com and GTANetwork.it, I have to thank them a lot for that! As time goes by I made a lot of tutorials and the download area became even bigger and I decided to add also some informations about GTA multiplayer. With the big help of El Presy, Talco, and in particular Abe90 the website became beautiful on every aspect. When I noticed that the download area recieved a lot of visits, I decided to upload there also other kinds of mods, such as cars, maps, etc. But I didn't want to create a very big download area with any kind of mod of any quality, so I uploaded only the best mods that I find through the big modding websites. With GTAIV official launch the website increased its traffic a lot thanks to the tutorials I made to mod the new GTA and thanks to the first mods published. GTA-Modding.it became in these years the first resource for Grand Theft Auto modding and it is in the first position on Google Italia with "gta modding" query.
Around 2012 I decided to make the website international to gain even more traffic from other countries. So on
August 16th
I registered www.GTA-Modding.com domain. I started to translate all the tutorials to make them in english and I edited a bit the overall website layout to make it better. And here we are... let's see what this website will be in future, with GTA V!

The visits increase between 2008 and 2009 (GTAIV release)
Snapshots history
2007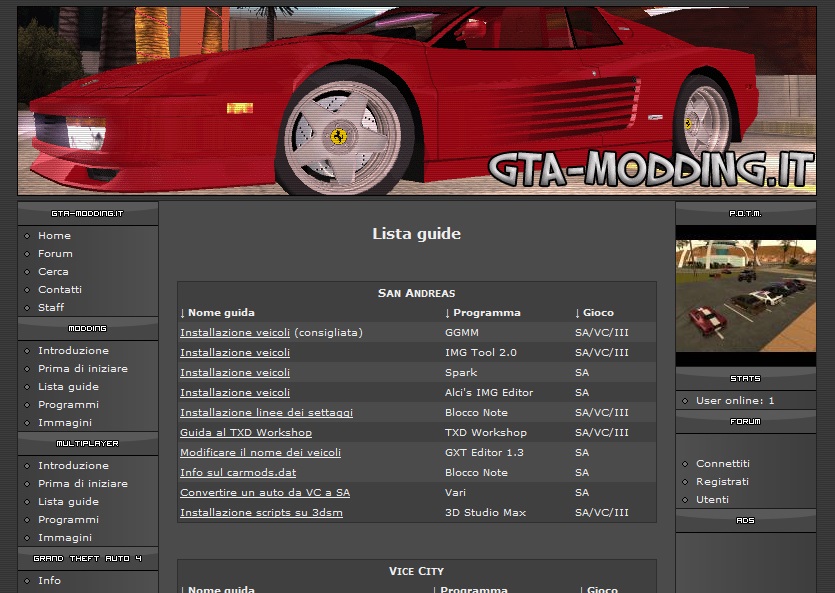 2008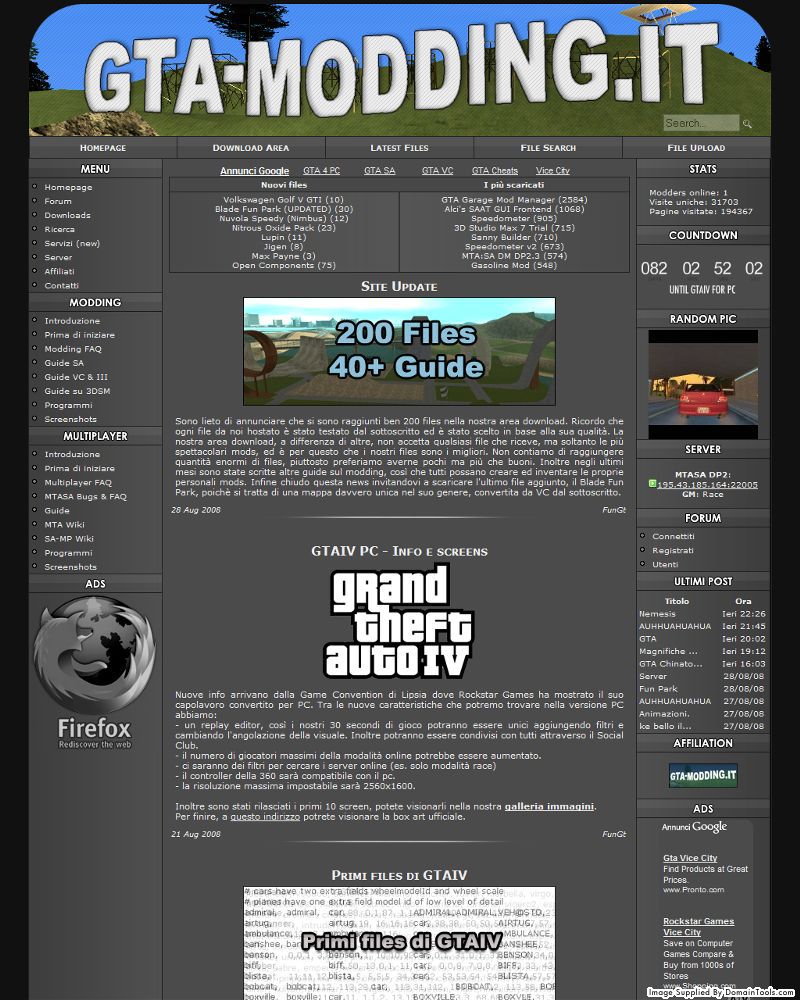 2010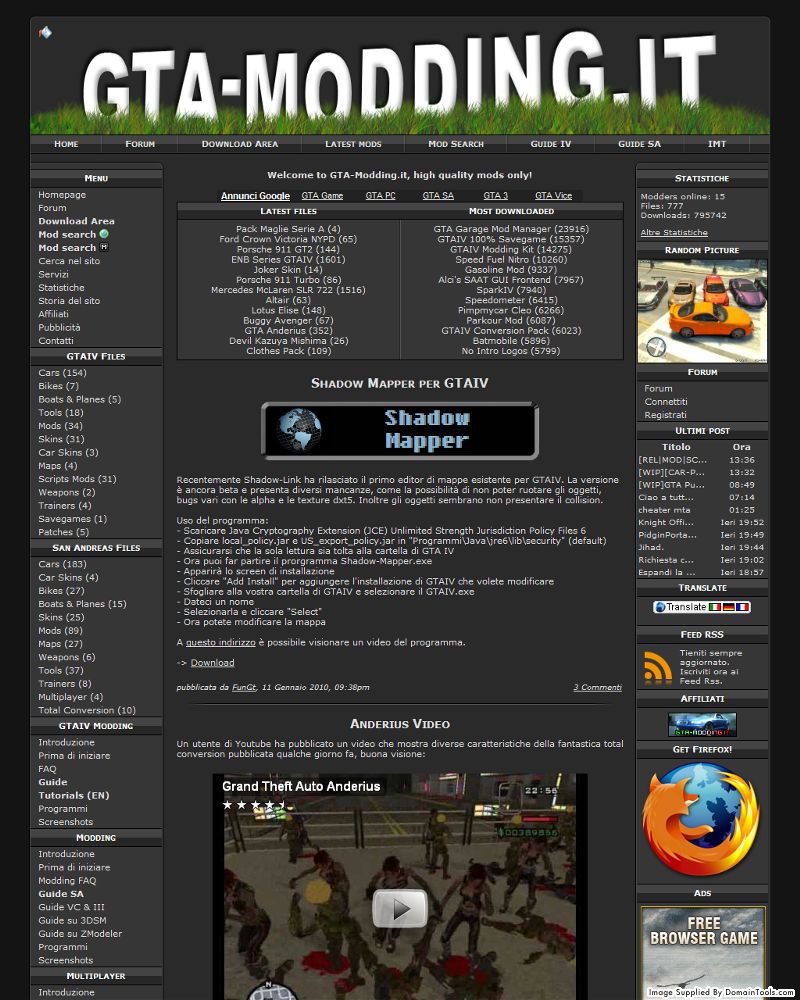 2012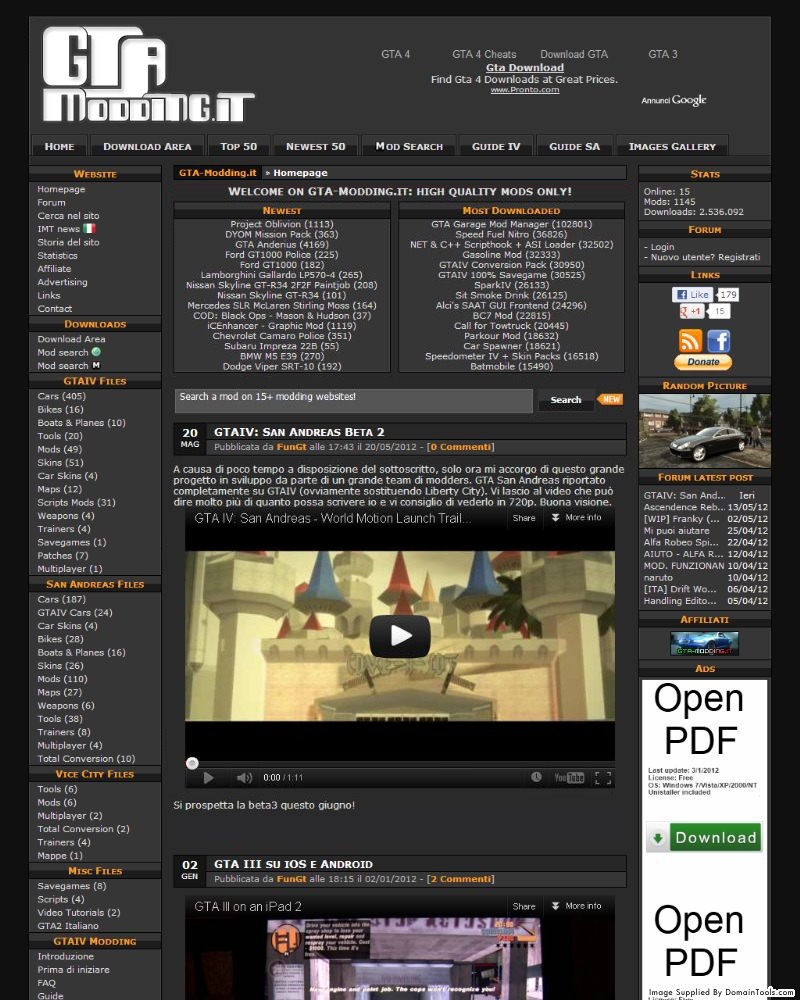 2014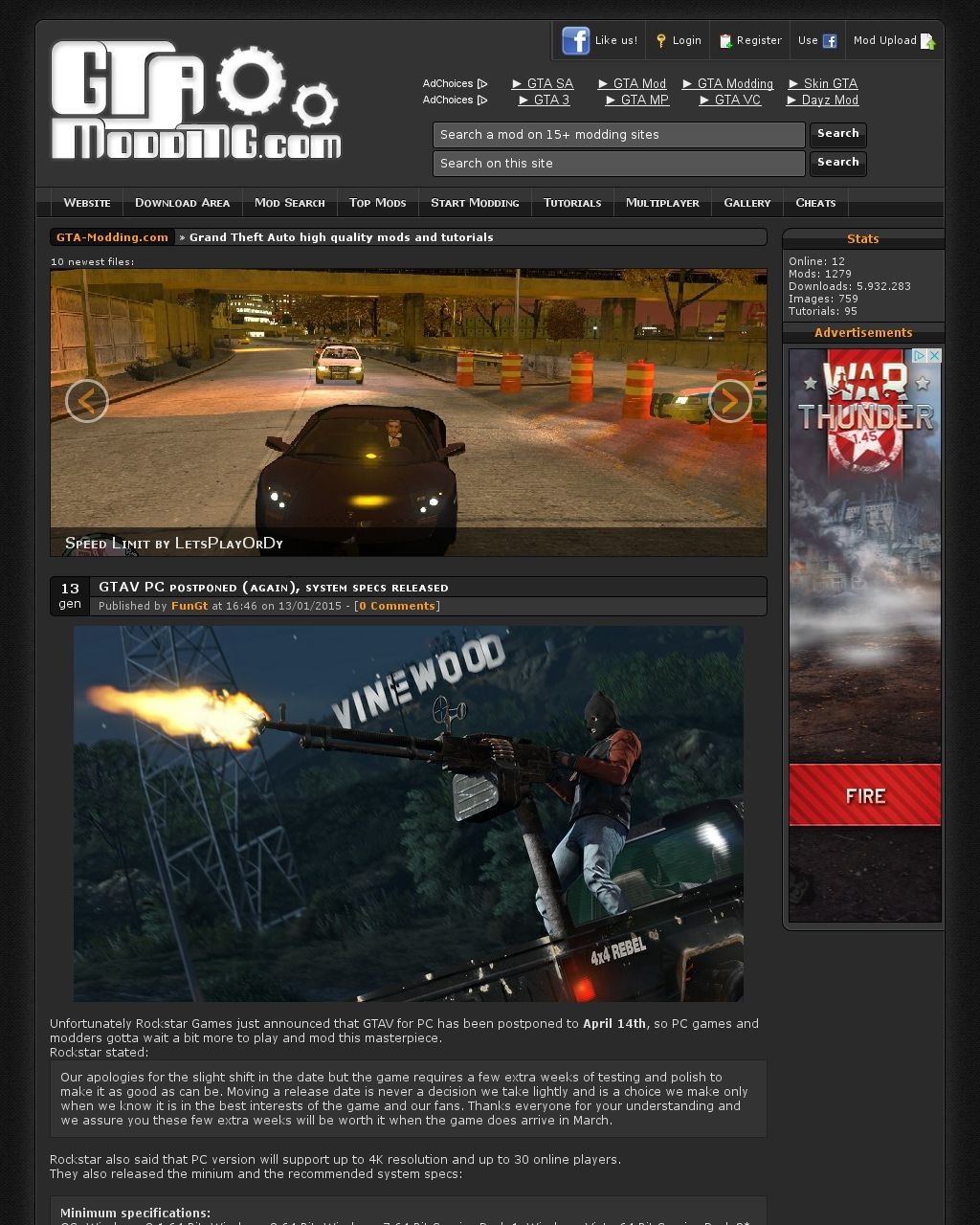 Advertisements