Create new colours on carcols.dat
Tools:
Notepad
Tutorial author:
FunGt
This tutorial explains how to create new custom colours on carcols.dat and add them to your cars.
RGB colour creation:
Run Paint and click on Edit colors.
Create your own colour (I chose orange).
Don't close Paint and open with Notepad carcols.dat located in data folder.
Press Ctrl+F and find "# 126".
Copy the whole line and paste it below.
Replace the first 3 numbers with the numbers of Paint, in order (screen).
Replace 126 with an higher number, for exaple. 127.
Replace the third column with any comment regarding the colour created, for example new orange.
The new line should be like that:
255,90,13    # 127 orange    orange
Once you created the line, lets add the new colour to a vehicle.
Add the new colour to a vehicle:
Search the vehicle on carcols.dat and at the end of its line add your colour ID, in this tutorial 127. Don't forget to add comma between colors.
The complete line should be like that for example:
comet, 73,45, 12,12, 2,2, 6,6, 4,4, 46,46, 53,53, 127,127
The car should be like that, if you used my values: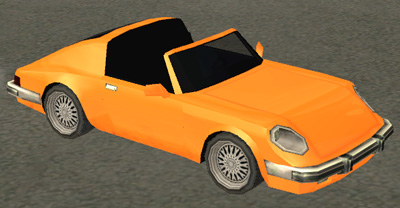 Advertisements